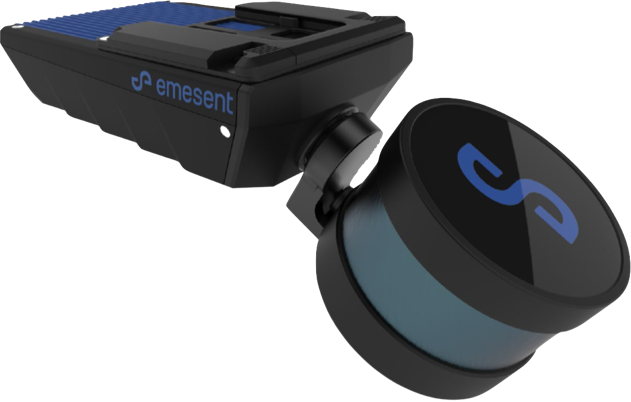 Hovermap ST
Access the Inaccessible
Hovermap is a SLAM based lidar mapping solution that provides advanced autonomy and mapping when drone-mounted, or can be used as a standalone mobile mapping system
Features & Specification
Hovermap ST is the new standard in survey grade autonomous LiDAR mapping for harsh GPS-denied environments.
Its tough, lightweight, IP65 weather sealed design enables the capture of valuable data in previously inaccessible areas.
This powerful combination of precision engineering, world-leading SLAM algorithms, and robust drone autonomy capability provide accurate LiDAR mapping for as-builts, surveys, or inspections.
Equally capable above ground or underground, indoors or out, Hovermap ST can easily be switched from a drone flight to a walking, vehicle-, or backpack-mounted scan, providing the versatility needed to capture data anywhere.
Supported Drone
DJI M300 & DJI M210v1
Hovermap Plus & Autonomy
Mapping in GPS-denied & challenging environments
Hovermap Plus and Autonomy include omnidirectional collision avoidance and GPS-denied flight capability. It comes into its own in challenging environments and while Plus is suited for line of sight and pilot-assisted drone operation, Autonomy allows for Beyond visual and communications range.
Hovermap ST pilots can fly an entire mission, from takeoff to landing, using a tablet. Data is processed onboard, in real-time, and a 3D map streamed back to the operator. The Autonomy Bundle is suited for data capture of complex assets in challenging, GPS-denied environments in infrastructure, construction, engineering, energy, and underground mining