Creating Ideal Acoustics Environment
Infotrax represent FAIST in Malaysia for delivering acoustics solutions in Malaysia. We provide acoustic solutions for engine and powertrain test rigs, as well as for vehicle test rigs for interior and exterior noise measurements.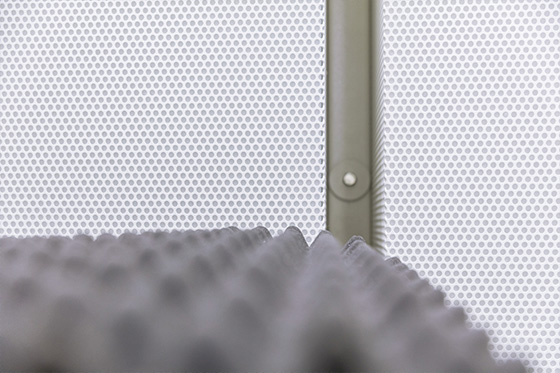 Absorber Technology for Ideal Acoustic Environment
We assist you meet the ISO 3745 and ISO 3744 standards for sound insulation testing condition.
We are your specialists for acoustic applications in measuring rooms and test rigs: Our engineers will provide you with comprehensive support, from the first consultation on sound measuring, design and manufacturing of free-field rooms to on-site assembly and start-up.
BCA and ASA System
FAIST free-field rooms are equipped with broadband compact absorbers (BCA) or asymmetrically structured absorbers (ASA). We have developed these innovative and space-saving resonance absorbers with the Fraunhofer Institute for Building Physics(IBP). It reaches high absorption efficiency of up to 20 Hz at construction depth of only 250 or 350 mm and allows for free-field rooms in precision class 1 with third octave and sine-wave measuring according to customer requirement.
Know-how for your measuring rooms
We research and test in our own acoustic laboratories and certified measuring rooms. Our production hall is equipped with the most modern machines and our specially trained employees ensure the high quality of our products. FAIST technicians have international experience and build your free-field rooms in accordance with all safety and quality aspects.